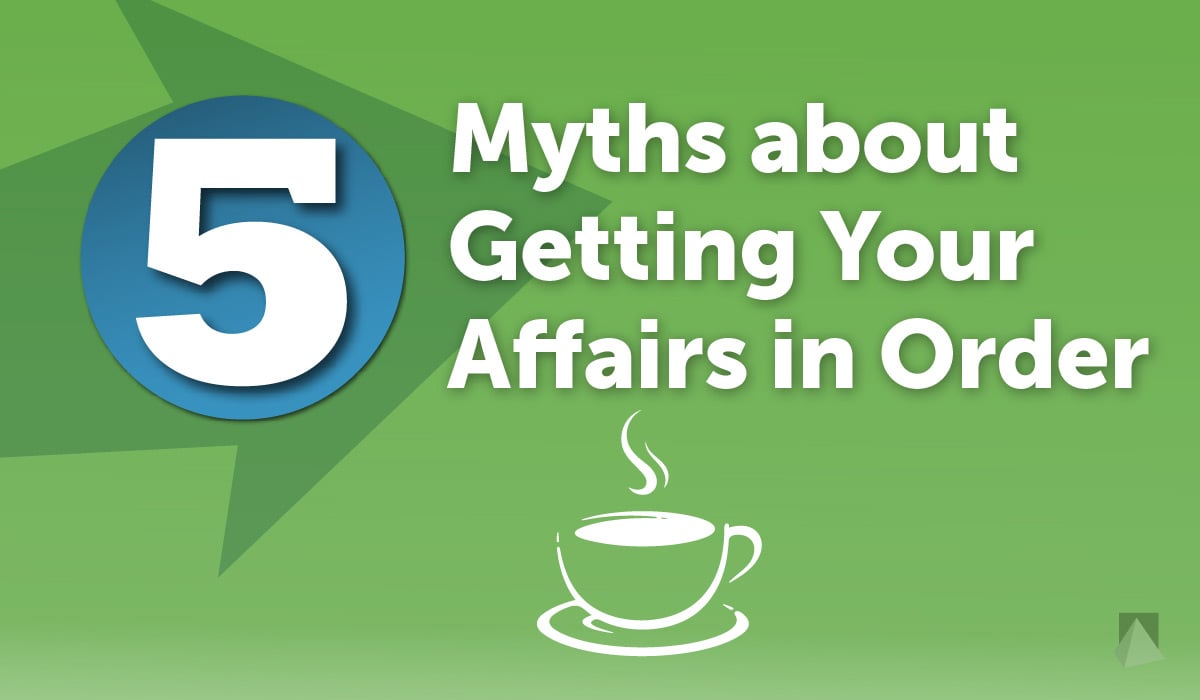 No, It's not only for the wealthy.
You know it. I know it. Just about everyone knows it. Setting up a will and other "in case of emergency" documents is important. But procrastination and misperceptions make it easy to put off getting your affairs in order. One 2019 survey found that 76% know a will is important, but only 40% have one. Let's look at 5 common myths that may be keeping you from enjoying the satisfaction and peace of mind that comes from accomplishing an important task for yourself, your family, and/or your business.
Myth No. 1: Advance directives and wills are for older adults
Remember "the proverbial bus." People of all ages can be hit by a bus, injured in a plane crash, or caught in a wildfire. Imagine a young, active parent being killed while cycling to work. You don't have to look far to find examples of sudden, unexpected deaths or severe injuries
And not only are younger adults more likely to have young children at home, but they may also have significant debt from student loans or a home mortgage. By planning ahead, you can help your spouse and minor children during a stressful time and reduce the burden of your personal debt on your loved ones.
Myth No. 2: Getting your affairs in order is complicated and expensive
Today there are a myriad of books, website apps and software to help you do-it-yourself. Check out the book and website app Get Your Sh*t Together or the popular Quicken WillMaker software at nolo.com.
If DIY is not your thing, then you may want to hire an attorney and a financial professional. If your personal financial and business life are complicated, then getting your affairs in order will reflect that complexity. As with so many other life planning milestones, making the time to think through your values and what you want to accomplish before you hire professionals will be time well spent — and remember to ask about fees before you make an appointment.
If you're worried about the fees, but don't feel comfortable navigating these documents on your own, you may want to check with local organizations to see if they're offering discounted (or even free) services to help you get started.
Myth No. 3: Only the wealthy need a will or living trust
Many people mistakenly believe they don't have enough assets to leave to someone, so therefore they don't need a will or living trust.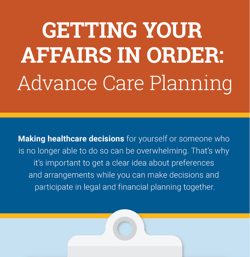 In fact, if you do not have a will or living trust, then everything must be handled by the probate court; which is an 18-month process, or more. The probate court process will be more costly and attorney fees can quickly eat up your limited assets. Unless you have these critical documents in place, a judge will decide who will be the guardian for your minor children or who will be your beneficiary for certain assets; do you really want them making that choice for you?
Often overlooked benefits of a living trust are that distribution of your assets can be scheduled as you dictate (rather than wait for the probate court process). And unlike a last will and testament, whose contents become a matter of public record after your death, a trust maintains your privacy because its provisions stay confidential. These are especially important provisions for a small business owner, whose business would need to cease operations if the owner dies and the business must move through probate.
Infographic on the steps to take from the National Institute on Aging.
Myth No. 4: Everything is digital now, so physical copies aren't needed anymore
While getting your digital accounts ready in case of death or disability is essential these days [Your Digital Assets], you need to keep certain original paper documents and hardcopies of key digital records.
Digital records are software or storage medium dependent. I remember vividly the call for help from a widow whose husband kept everything in VisiCalc on floppy disks(!)
Important documents you need to keep include:
Birth and death certificates
Social security cards
Pension plan documents
ID cards and passports
Marriage license
Business license
Any insurance policy (good to keep even if they have a digital copy in case problems come up)
Wills, living wills, powers of attorney, and trusts
Vehicle titles and loan documents
House deeds and mortgage documents
Myth No. 5: "Set it and forget it" works for getting your affairs in order
If you are among the many who have not updated your documents in more than a decade, you may be surprised by how much has changed. Beyond basic items like new assets and insurance policies, or a change of address or telephone number for your emergency contacts, you may find much more has changed.
Common reasons for updating your documents
New state laws. Did you move to a new state or did your home state pass a new law?
Someone new to be named in your will (e.g., birth or adoption)
Children turned 18 years old
Marriage or divorce
Purchase or sale of a significant asset, e.g., your home
Death of someone named in your will
You started a business
There will always be plenty of excuses for procrastinating when it comes to getting your affairs in order. Perhaps you don't want to think about your own demise, or you think that it's a task for "future you"; no matter how you rationalize the excuse – it doesn't provide the protection or peace of mind that can come with finally drafting (or updating) your estate planning documents.
Resources
Getting Your Affairs in Order, National Institute on Aging
Your Digital Assets: What Happens After You're Gone?
Survey Finds Most People Do Not Have a Will, Caring.com
------------------
Christina Ubl, CFP® of Clute Wealth Management in South Burlington, VT and Plattsburgh, NY, an independent firm that provides strategic financial and investment planning for individuals and small businesses in the Champlain Valley region of New York and Vermont.