About Us



Clute Wealth Management team
Clute Wealth Management is an independent firm and Registered Investment Advisor (RIA) that provides strategic financial and investment planning for individuals and small businesses in the Champlain Valley region of New York and Vermont. Owners Heidi Clute, Christina Ubl CDFA®, and Adam Robert APMA® are CERTIFIED FINANCIAL PLANNER™ professionals that head up a dedicated and experienced team.
The Firm
The firm has been in business since 1984. Clute Wealth Management develops customized strategies for personal, business, estate and charitable financial needs. Services include objective investment advice, fee-based asset management through LPL Financial, retirement planning, estate planning strategies, family wealth transfers, coordination of philanthropic goals and wealth management.
As a Registered Investment Advisor, Clute Wealth Management acts in a fiduciary capacity, has additional disclosure requirements and can provide discretionary or nondiscretionary services.
The Clute Wealth Management Team
Heidi Clute, Christina Ubl and Adam Robert have assembled a team of financial consultants and assistants to work with their clients and help them carry a special level of expertise, personal attention and friendly service throughout the organization.
CWM Professional Relationships & Certifications
Clute Wealth Management adheres to the following code of ethics: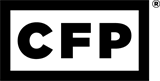 Code of Ethics & Professional Responsibility


Clute Wealth Management is a member of the
Women Business Owners Network
The entities shown above and listed on this page are not affiliated with LPL Financial.
1-05259089 3/23/22 | 1-05193956 | team photo 386458-1 11/14/22