Our Approach
What to Expect
Clute Wealth Management is different because our approach to helping you is different. We provide counsel that works for you now, and as your needs change — counsel to help you chart the best course to your future financial wellbeing.
Objective Advice
Your needs will be at the heart of our financial recommendations. As CFP® professionals, we have an ethical obligation to act in your best interest when providing financial planning advice — and as an independent firm and Registered Investment Advisor (RIA), Clute Wealth Management has a legal fiduciary responsibility to provide investment advice that puts your best interest first.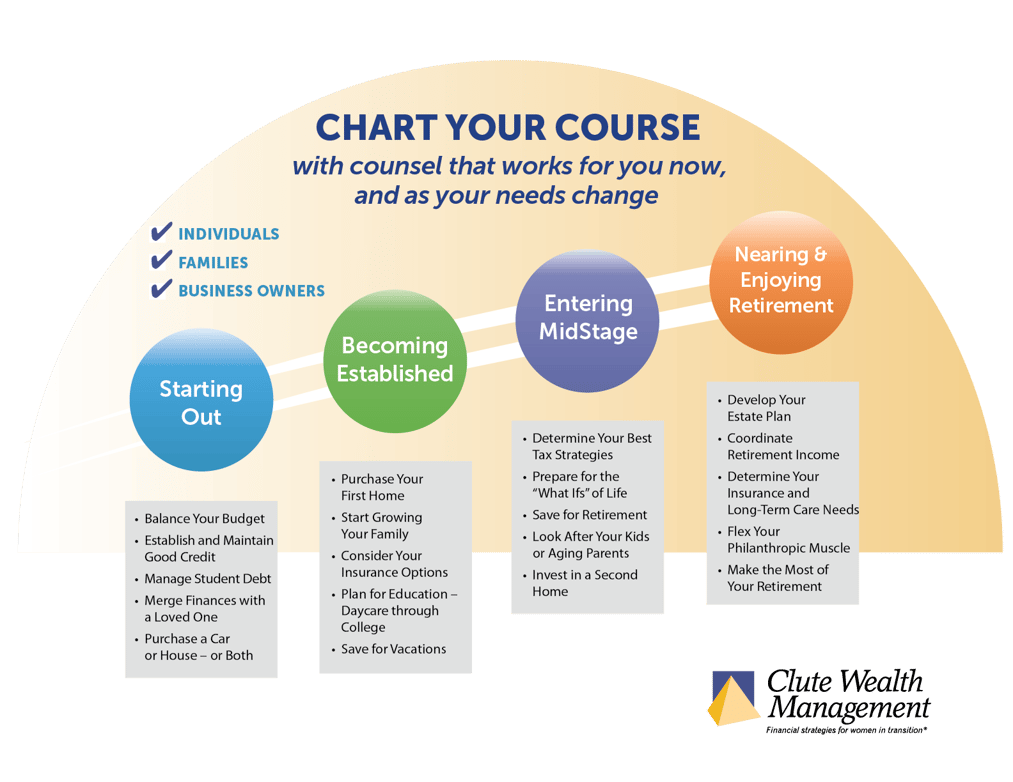 Chart Your Course
At Clute Wealth Management, we believe your finances are as unique as your fingerprints. That's why we take the time to meet with you and learn all we can about your needs and dreams, assets, and expenses – wherever you are in your financial journey. Your financial planner will use their experience and judgment to carefully consider your situation, and then give you advice that best meets your goals.
We understand financial wellbeing is more than what's in the bank. Your financial journey is deeply personal, affecting your health, state of mind, family dynamic, and work. Who you are and where you are in your life journey will guide our professional relationship, mix of services, and our financial planning-based recommendations for you.
Video: #1-907326 (10/30/19) Graphic & text: #1-05237097 (02/03/22)