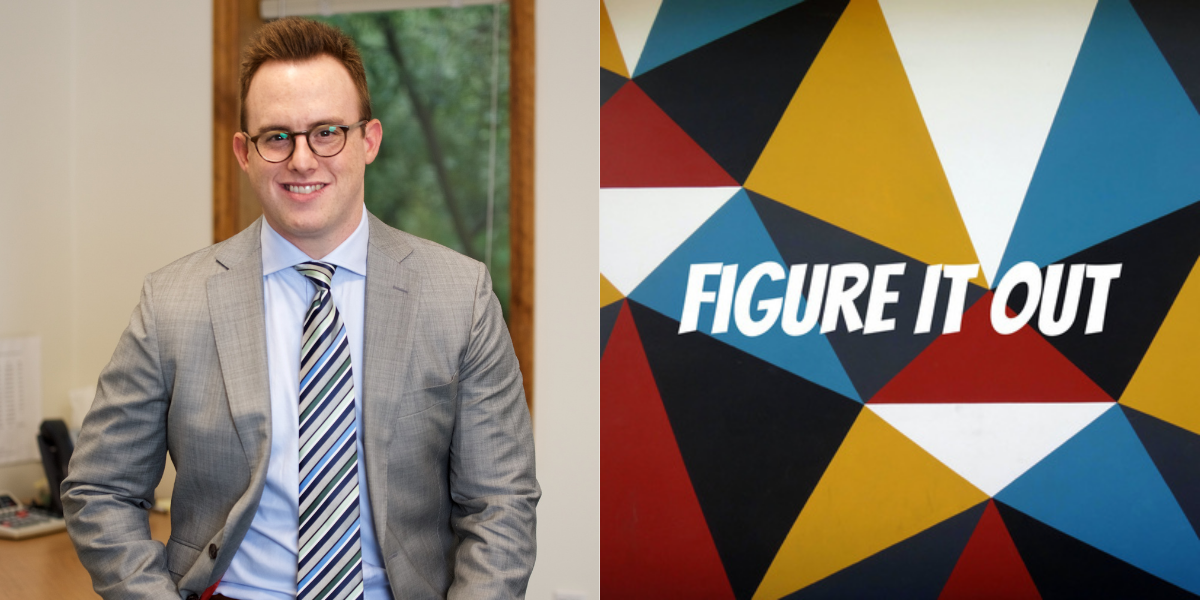 Adam joined Bryce Hanson, host and creator of the podcast "Figure It Out", to talk about life as a parent, Star Wars, how he ended up working at Clute Wealth Management, and everything in between.
Each episode of the Figure It Out podcast is a conversation with "some pretty awesome people who have some pretty awesome stories about what what they have figured out.... so far".
You can find the podcast on all major podcast platforms including Apple Podcasts and Spotify. You can listen to Adam's episode below, or on the "Figure It Out" Podcast website.
Adam Robert is Along for the Ride
Adam Robert. Hockey Guy. Golf Guy. Dad. LPL Financial Advisor.
He may be black and white in his analytical approach, but he appreciates connecting and is pushing for another growth phase in his career. What about the unknown?? Well, that is a place where he can just go along for the ride and Figure. It. Out. as he goes.