Chistina Ubl, a CERTIFIED FINANCIAL PLANNER™ with Clute Wealth Management, said individual circumstances will dictate how much money to set aside each month. Ubl tells clients to analyze their cash flow and fully comprehend their income compared to their expenditures.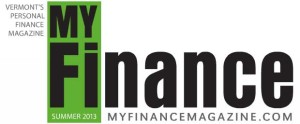 My Finance Magazine, Your Financial Journey: Getting Started, Summer 2013 (PDF)
All investments contain risk and may lose value. The value of most bonds and bond funds are impacted by changes in interest rates. Bonds and bond funds with longer durations tend to be more sensitive and volatile than those with shorter durations; bond prices generally fall as interest rates rise. Funds that concentrate on a relatively narrow market sector face the risk of higher share-price volatility. The value of real estate may fluctuate for reasons including, but not limited to: changes in local and general economic conditions, supply and demand, interest rates, property tax rates, regulatory limitations on rents, and zoning laws.

There is no guarantee that a diversified portfolio will enhance overall returns or outperform a non-diversified portfolio. No strategy, including diversification, can assure a profit or guarantee against loss.

Distributions from Roth IRAs are tax-free provided the account owner is at least age 59 ½ and the account has been owed for 5 years. If these criteria are not met the earnings portion of the distribution is subject to ordinary income tax plus a 10% IRS penalty.