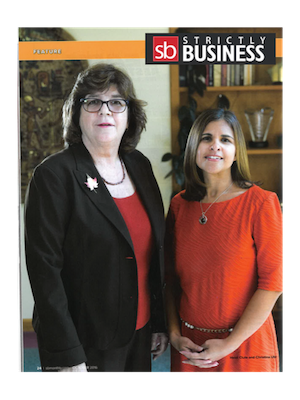 Heidi and Christina are excited to be highlighted in the most recent issue of Strictly Business, a Plattsburgh business magazine.
"Just as they advise clients to do, Clute and Ubl ride out the ebb and flow of the economy, and life, by calmly guiding the evolution of their business, setting and checking off goals along the way. They say they are in the business of connecting money with dreams; it's an enlightened philosophy backed by decades of experience...."
Read the complete article here.