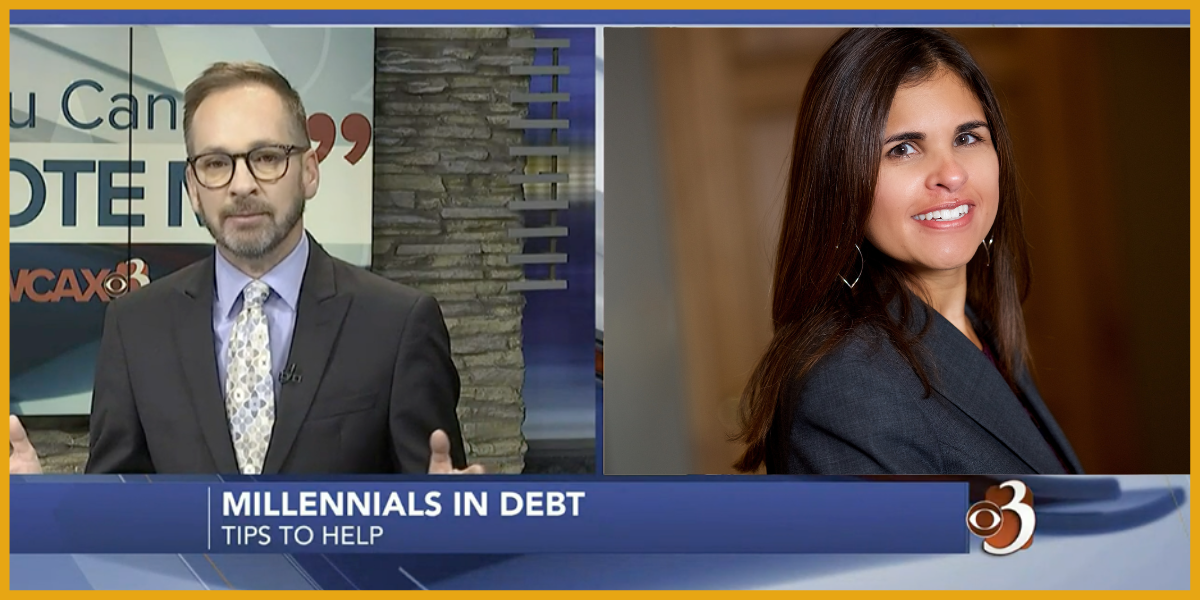 Christina Ubl spoke as a guest on the WCAX Channel 3 segment "You Can Quote Me" on October 16th, 2022. She joined anchor Darren Perron to discuss tips for Millennials who are struggling with debt in the current financial climate.
The 20 minute "You Can Quote Me" segment covers multiple topics, including stories from Vermont college students helping in Florida in the wake of Hurricane Ian, as well as a guest appearance by Christina Nolan, the former U.S. Attorney for Vermont.
The financial segment starts around the 17 minute mark, and you can see Christina Ubl's guest appearance at the 21 minute mark. Christina shared tips and her thoughts on how attainable the "American Dream" is for Millennial's, as well as resources to non-profit programs that could help people who are struggling with their debt, before turning to debt agencies as a last resort.
Watch the segment here on the WCAX Website
Christina and the Clute Wealth Management team have talked about debt and strategies to help with debt in the past, as well as some tips for folks who are just graduating, or have graduated recently from a college or university. View parts of Adam Roberts and Christina Ubl's presentation at the SUNY Plattsburgh Financial Forum.