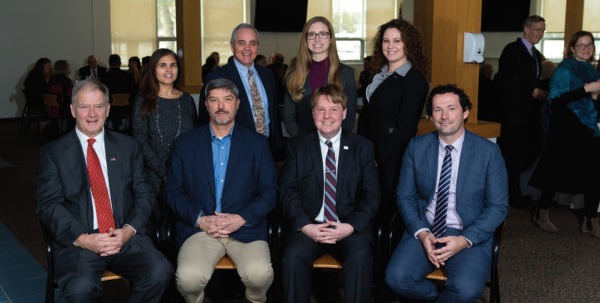 In Strictly Business Magazine's article "Inspiring Innovation: Decades of Delivering" , Christina Ubl was featured alongside her tablemates at the Strictly Business Forum. The group shared insights on the North Country business community over the years and the "rich stories and lessons learned from many wins and losses encountered along the way".
Here's the excerpt on Christina:
Christina Ubl characterized the North Country as a resilient community. In her view, the region continues to work toward making Plattsburgh an inviting place for young professionals. Clute Wealth Management saw solid growth in 2019. "The economy has supported some growth in our area and it's been a good year for us. We are fully staffed and our business continues to follow national trends." CWM focuses on women in transition and Ubl has noticed an increase in the number of aging women who are taking an interest in their financial independence. "Women are making more decisions about their financial futures," she observed.
Other insights came from those who joined Christina at her table during the Forum: Bill Owens - Managing Partner of the Stafford Owens law firm and a former member of Congress, Chris Kreig - Airport Director at Plattsburgh International Airport, Jesse Ringer - President of Jeffords Steel, Michael Cashman - Supervisor of the Town of Plattsburgh, Courtney Chandler DeLaura - Personal Lines Manager at Agency Insurance Brokers, Inc., John Bernardi - President and CEO of the United Way of the Adirondack Region, Inc., and Amy Kretser - Executive Director at North Country Association for the Visually Impaired and the author of the article.
You can read the full article here on the Strictly Business Magazine website.
Photo courtesy of Ty Kretser and Strictly Business Magazine