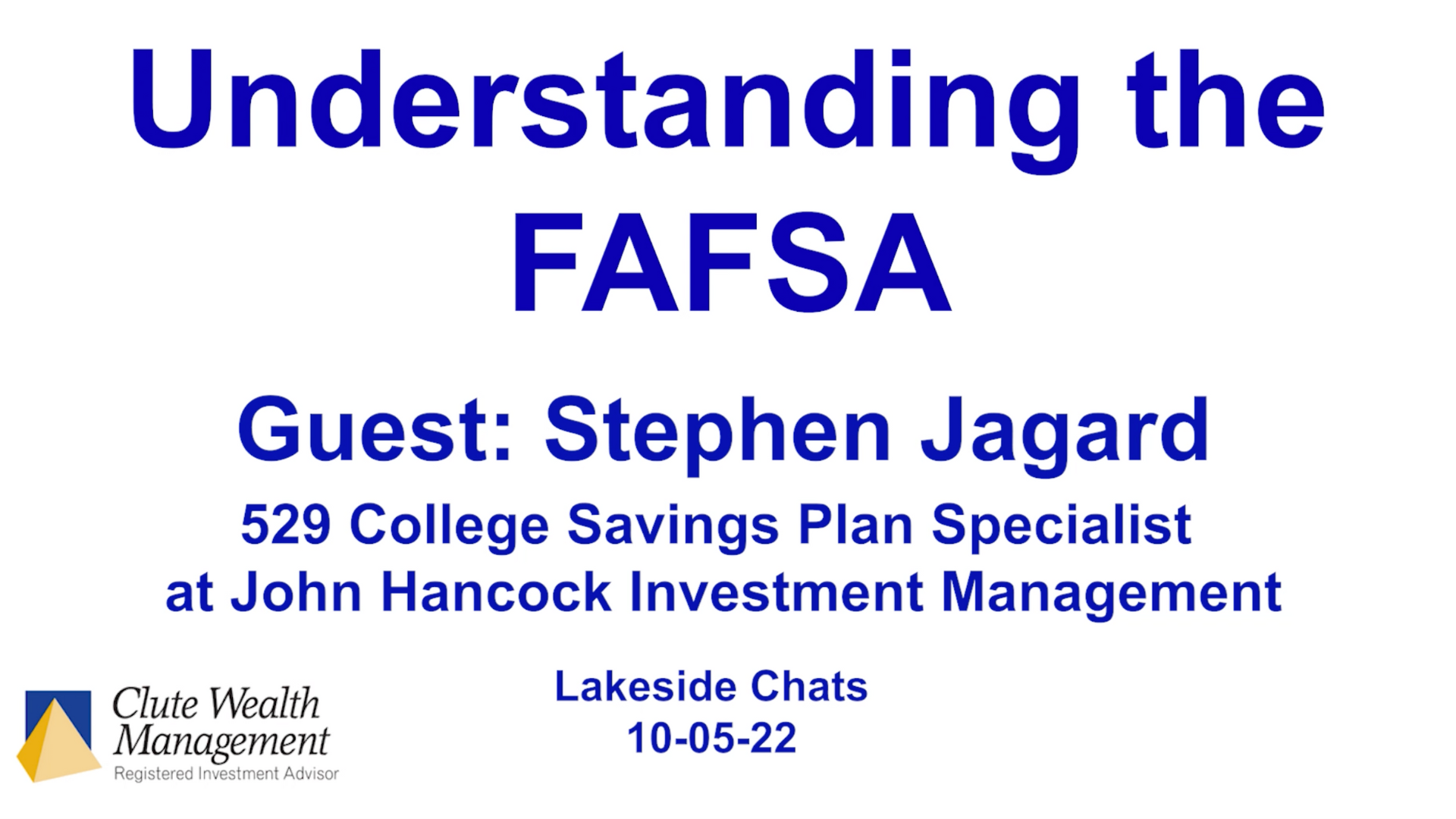 The FAFSA® (Free Application for Federal Student Aid) form is available each academic year beginning October 1st and is one of the most important parts of receiving financial aid for college or university. Stephen Jagard, a 529 College Savings Plan Specialist with John Hancock Investment Management, will share what to expect with the FAFSA® process in the 2022-23 academic year – as well as the major changes scheduled to take place the following year.
We want to help you take the confusion (and anxiety) out of the FAFSA® process.
Stephen has been in the financial services industry for over five years and is responsible for helping families understand the John Hancock Freedom 529 plan. In addition to his knowledge of the 529 landscape, Stephen also specializes in more niche topics including financial aid, estate planning strategies, and multigenerational wealth transfer ideas.
Our Lakeside Chats were started in Spring 2020 to help us feel more connected. Think casual conversation about a wide range of topics. Imagine an online video version of a regular backyard (or front porch) get-together with friends and neighbors. For each Lakeside Chat, a different guest leads the conversation about their area of expertise, their passionate hobby.
You can see all of our past Lakeside Chat recordings in the "Videos" section of Money and You, or click here.
Stephen Jagard and John Hancock Investment Management are not affiliated with or endorsed by LPL Financial or Clute Wealth Management.