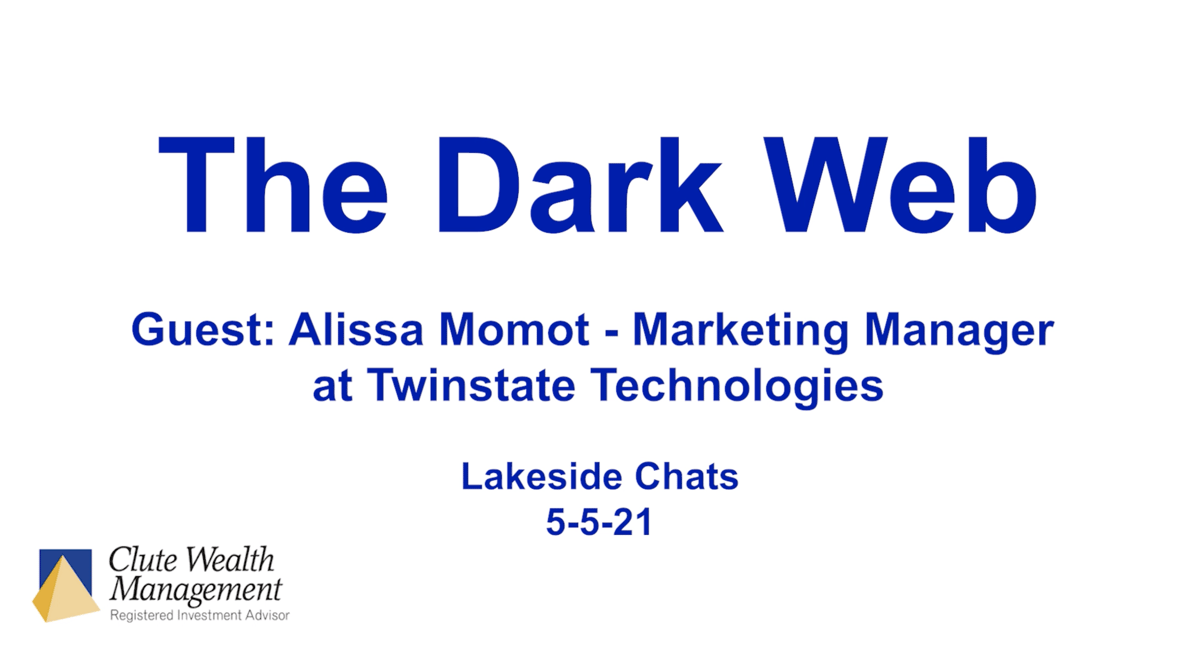 The Dark Web is an interesting place with a ton of potential, and a ton of risk. This month, we were joined by Twinstate Technologies as we go into the dark web, so you don't have to. We'll learn how the Dark Web was created, how to access the Dark Web (*we do not endorse accessing it yourself*), and what the Dark Web can be used for (good and bad).
Our guest expert on the topic is Alissa Momot, who is the Marketing Manager at Twinstate Technologies. She has been working in the space the last five years. She has been lucky enough to travel to conferences and really gain knowledge and understanding of cybersecurity and small businesses. She is passionate about educating business owners about how technology can really empower businesses to operate at lightning speeds, communicate with ease, and protect their organization from the cheats, creeps and thieves of the world.
Our Lakeside Chats were started in Spring 2020 to help us feel more connected. Think casual conversation about a wide range of topics. Imagine an online video version of a regular backyard (or front porch) get-together with friends and neighbors. For each Lakeside Chat, a different guest leads the conversation about their area of expertise, their passionate hobby.
You can see all of our past Lakeside Chat recordings in the "Videos" section of Money and You, or click here.