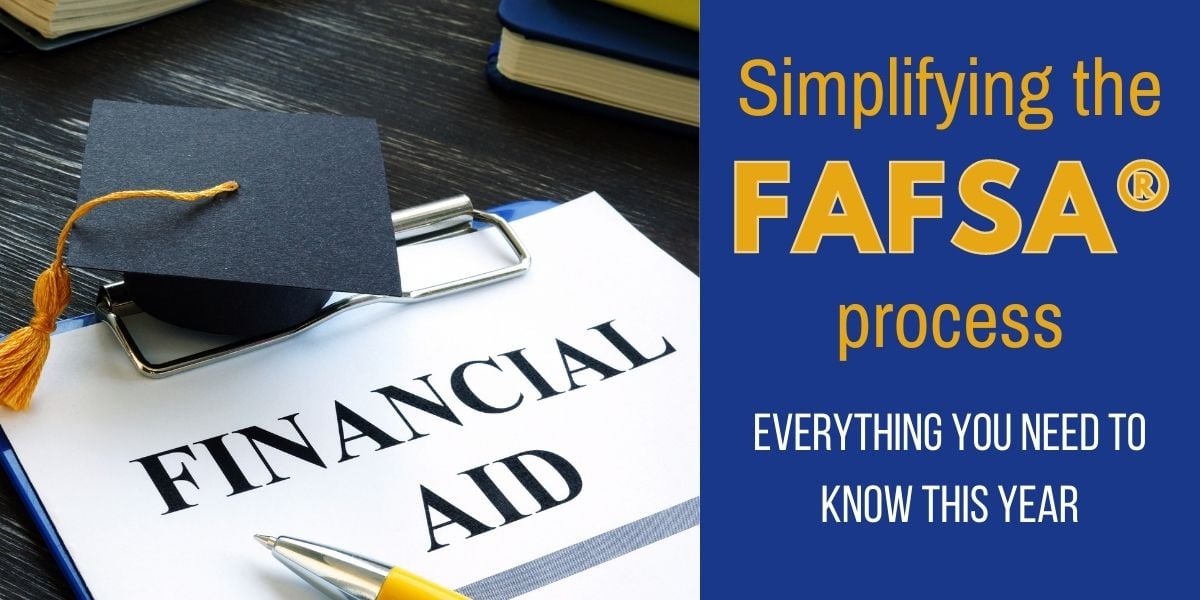 Every fall, securing financial aid for your current or prospective college student can be one of the most stressful times of the new school year. Especially with changes to the process and definitions being phased in this year, it can feel as daunting as ever. We want to help!

The FAFSA® (Free Application for Federal Student Aid) form is available for the 2024 – 2025 academic year beginning October 1st – which is why we want to help you take the confusion (and anxiety) out of the FAFSA® process and answer your questions during our timely virtual Lakeside Chat on Wednesday, September 13th, at 5:30PM EST.

Please join us on Zoom to chat with our guest expert Stephen Jagard, a 529 College Savings Plan Specialist with John Hancock Investment Management. Stephen will share what to expect with the FAFSA® process this year – as well as the major changes scheduled to take place the following year.
We will make sure to leave plenty of time for a Q&A session so please bring questions if you have any!
If you'd like to ensure you receive the link and invitation to take the confusion out of the FAFSA® process, please sign up with your email using the short form below! You'll receive an email invitation a week before the event, and a reminder on the day of with all of the information you'll need to join us online.
We hope you can join us for our virtual Student Financial Aid Lakeside Chat on Wednesday, September 13th at 5:30PM EST!
Lakeside Chat Registration
Stephen Jagard, John Hancock Investment Management is not affiliated with or endorsed by LPL Financial and Clute Wealth Management