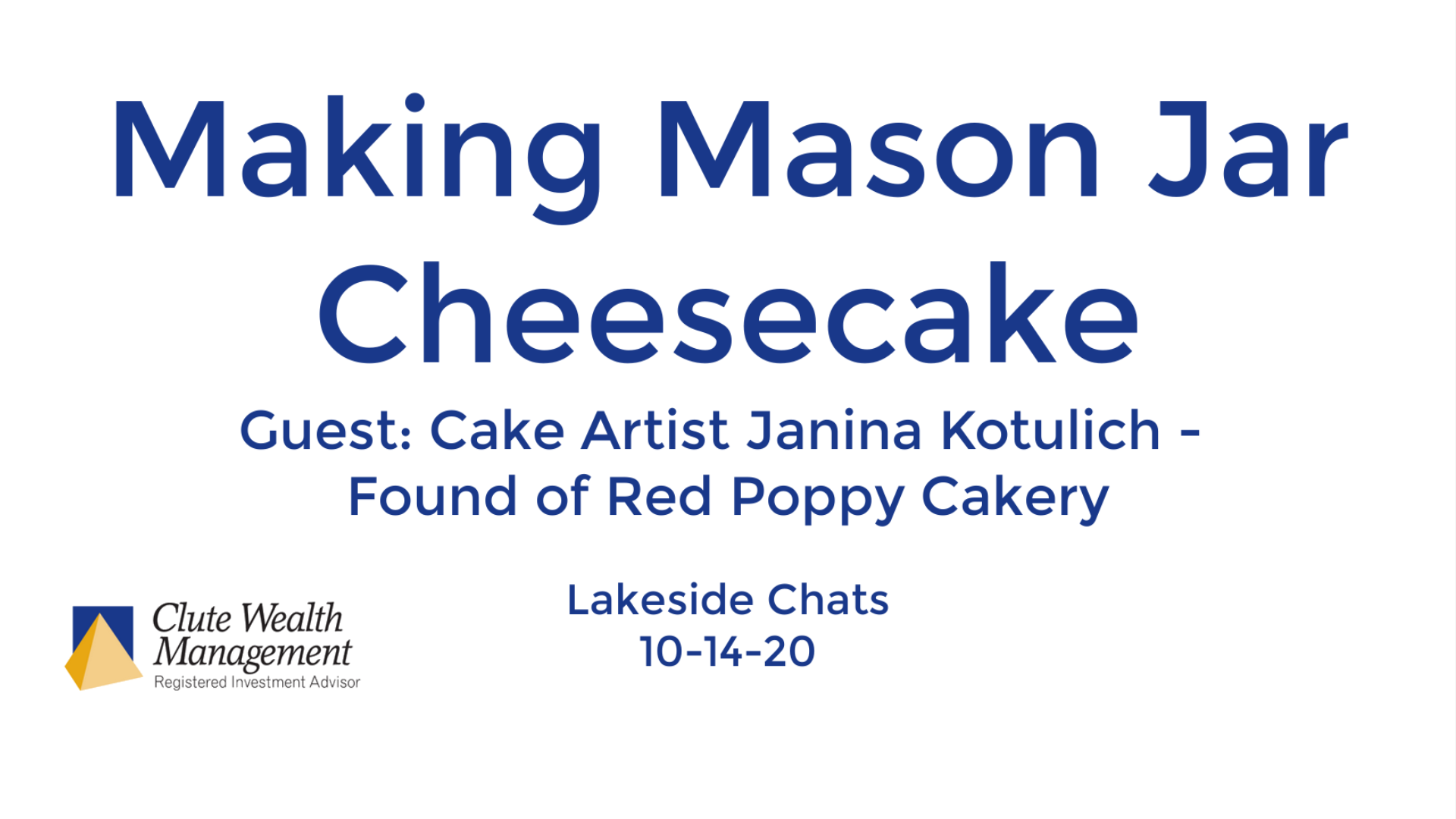 This week we had cake artist Janina Kotulich as our guest to show us how to bake delicious Caramel Apple Cheesecake in mini mason jars! See ingredients and supplies below if you'd like to follow along.
Janina is a passionate foodie and a celebrated cake artist. She owns Red Poppy Cakery located in Northern Vermont. Her favorite thing about her job is being part of celebrations in a personal, edible, and special way. When she's not baking (which isn't often), you can find her out hiking in the Green Mountains with her black lab, Ragnar, and her fiancé, Will.
Caramel Apple Cheesecake - Ingredient list in total:
2 cups crushed graham crackers
1/4 cup butter (1/2 stick)
2- 8oz room temp cream cheese
1 1/4 cup granulated sugar
3 Tbsp cornstarch or flour
2 tsp vanilla
3 eggs
1/2 cream, half and half, or whole milk
4 apples
1/4 cup brown sugar
cinnamon
ground ginger
Nutmeg
salt
Supply List:
About the glasses: They need to be firm, sturdy glasses. Mason jars are best. This recipe will make 6-7 half pint mason jars, 10-12 quarter pint mason jars. Or use some sturdy whisky glasses roughly 2-3 inches round and 3-4 inches tall.
We will also need: 9x13 baking pan, oven, oven mitts, small bowl, microwaveable mug, medium bowl, electric mixer or hand whisk, measuring cups/spoons, peeler, knife, cutting board, saucepan, spoons, spatulas.
Our Lakeside Chats were started in Spring 2020 to help us feel more connected. Think casual conversation about a wide range of topics. Imagine an online video version of a regular backyard (or front porch) get-together with friends and neighbors. For each Lakeside Chat, a different guest leads the conversation about their area of expertise, their passionate hobby.