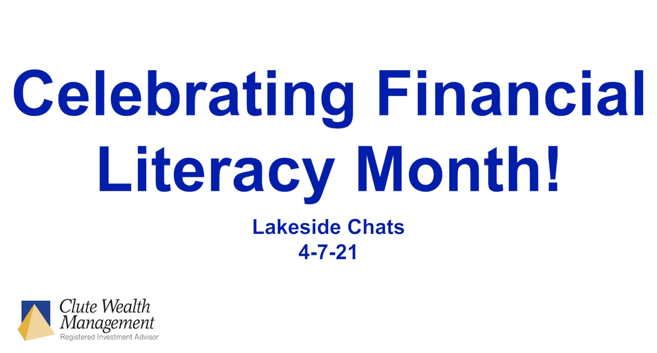 April is Financial Literacy Month! To celebrate, Adam hosted a Financial Literacy Jeopardy-like Trivia game for this month's Lakeside Chat!
If you missed it, play along with the video to see if you can beat the folks who attended live! Financial literacy is an important topic that goes overlooked far too often, but it's never too late to start learning. Incorporating something like a Jeopardy-like Trivia game, or "
gamifying
" the learning experience can be a great way to get yourself or your younger family members excited about financial literacy.
Our Lakeside Chats were started in Spring 2020 to help us feel more connected. Think casual conversation about a wide range of topics. Imagine an online video version of a regular backyard (or front porch) get-together with friends and neighbors. For each Lakeside Chat, a different guest leads the conversation about their area of expertise, their passionate hobby.
You can see all of our past Lakeside Chat recordings in the "Videos" section of Money and You, or click here.