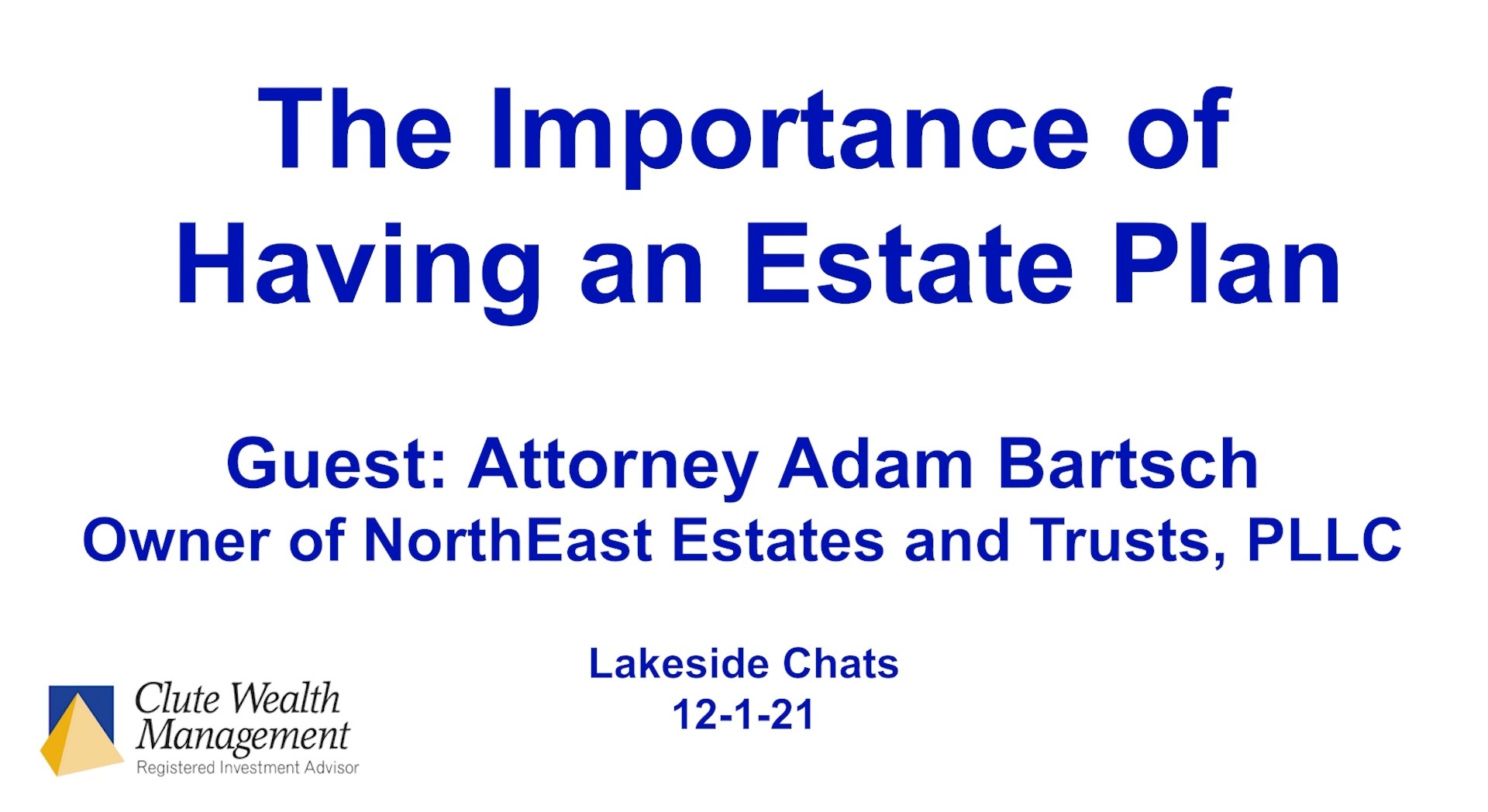 This month we will be discussing the importance of having an estate plan; our host will be Attorney Adam Bartsch. He will be talking to us about the importance of having a plan in the event you become incapacitated or die.
This includes:
The core documents everyone should have prepared

The reasons some clients choose a will-based plan and others choose a trust-based plan

and Frequent mistakes that are a good idea to try and avoid.
Participants will learn the basics so they can start making informed decisions about these important matters.
Adam is the owner of NorthEast Estates and Trusts, PLLC in Shelburne, Vermont. His firm has been focused solely on estate planning since 2004 and deals with all issues surrounding incapacity planning, guardianships, wills, probate, trusts and trust administration, advanced planning, and asset preservation. Adam is licensed to practice law in Vermont, New York, and Massachusetts.
Our Lakeside Chats were started in Spring 2020 to help us feel more connected. Think casual conversation about a wide range of topics. Imagine an online video version of a regular backyard (or front porch) get-together with friends and neighbors. For each Lakeside Chat, a different guest leads the conversation about their area of expertise, their passionate hobby.
You can see all of our past Lakeside Chat recordings in the "Videos" section of Money and You, or click here.