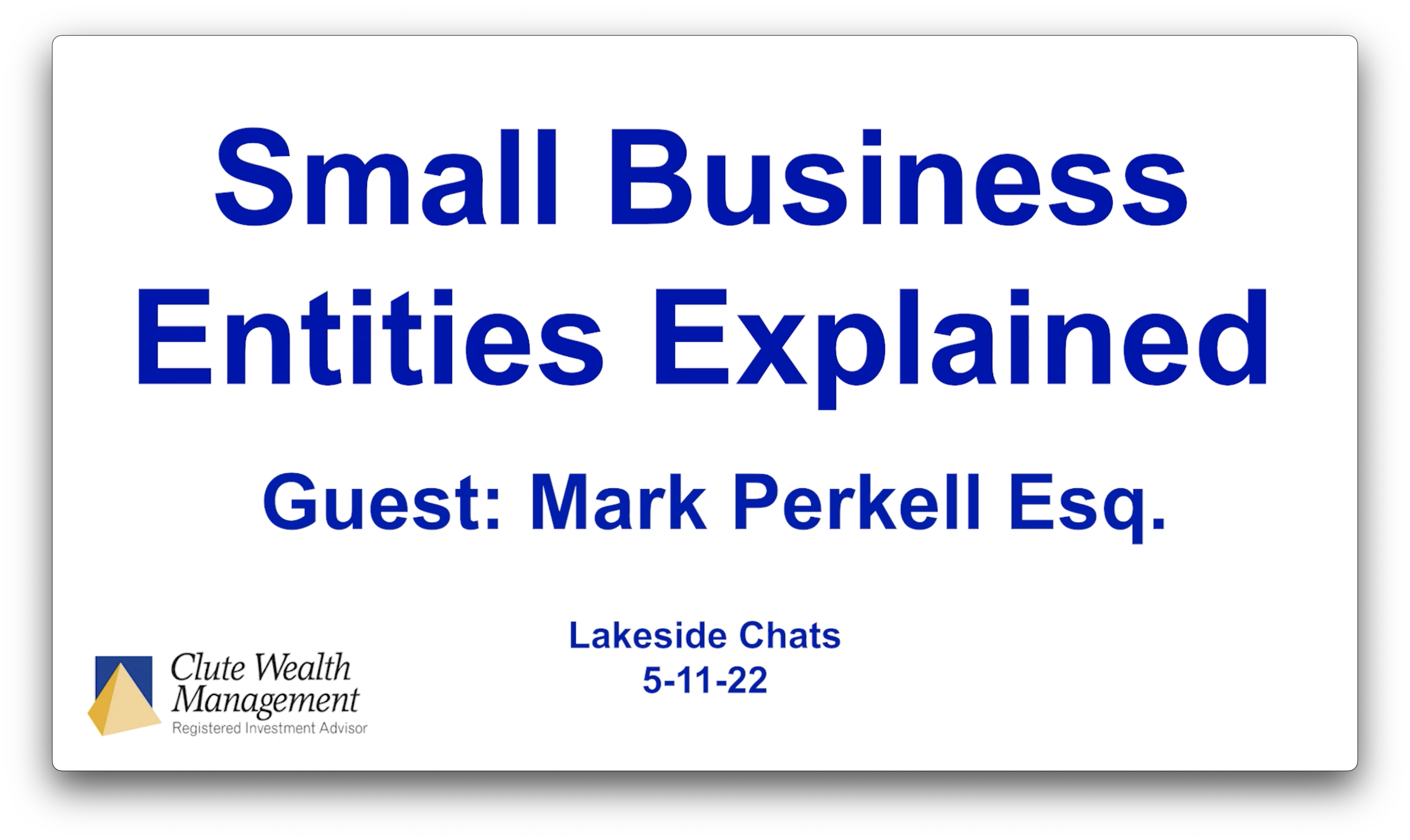 In honor of National Small Business Week, we were joined by our host Mark Perkell, Esq., who specializes in working with small business owners; he'll share with us information on different entity options, the pros & cons for each, and why changing from one entity to another might make sense (and what the process would be).
Mark is a legal and business adviser who offers his services to business clients primarily in start-up to mid-stage development. He advises and guides business people and entrepreneurs on a wide array of critical topics including:
Strategic business development

Intellectual property

Regulatory and strategic partner/joint venture relationships

Business entity formation (sole proprietorship, partnership, corporation, & LLC's)

Contract drafting &

Negotiation
Mark has extensive hands-on experience in both legal and business issues; he has conducted workshops for SCORE and for "Boots to Business" - an organization that helps provide business guidance to help veterans and those about to be discharged start new businesses. Mark Perkell, Esq. is not affiliated with LPL Financial.
Our Lakeside Chats were started in Spring 2020 to help us feel more connected. Think casual conversation about a wide range of topics. Imagine an online video version of a regular backyard (or front porch) get-together with friends and neighbors. For each Lakeside Chat, a different guest leads the conversation about their area of expertise, their passionate hobby.
You can see all of our past Lakeside Chat recordings in the "Videos" section of Money and You, or click here.