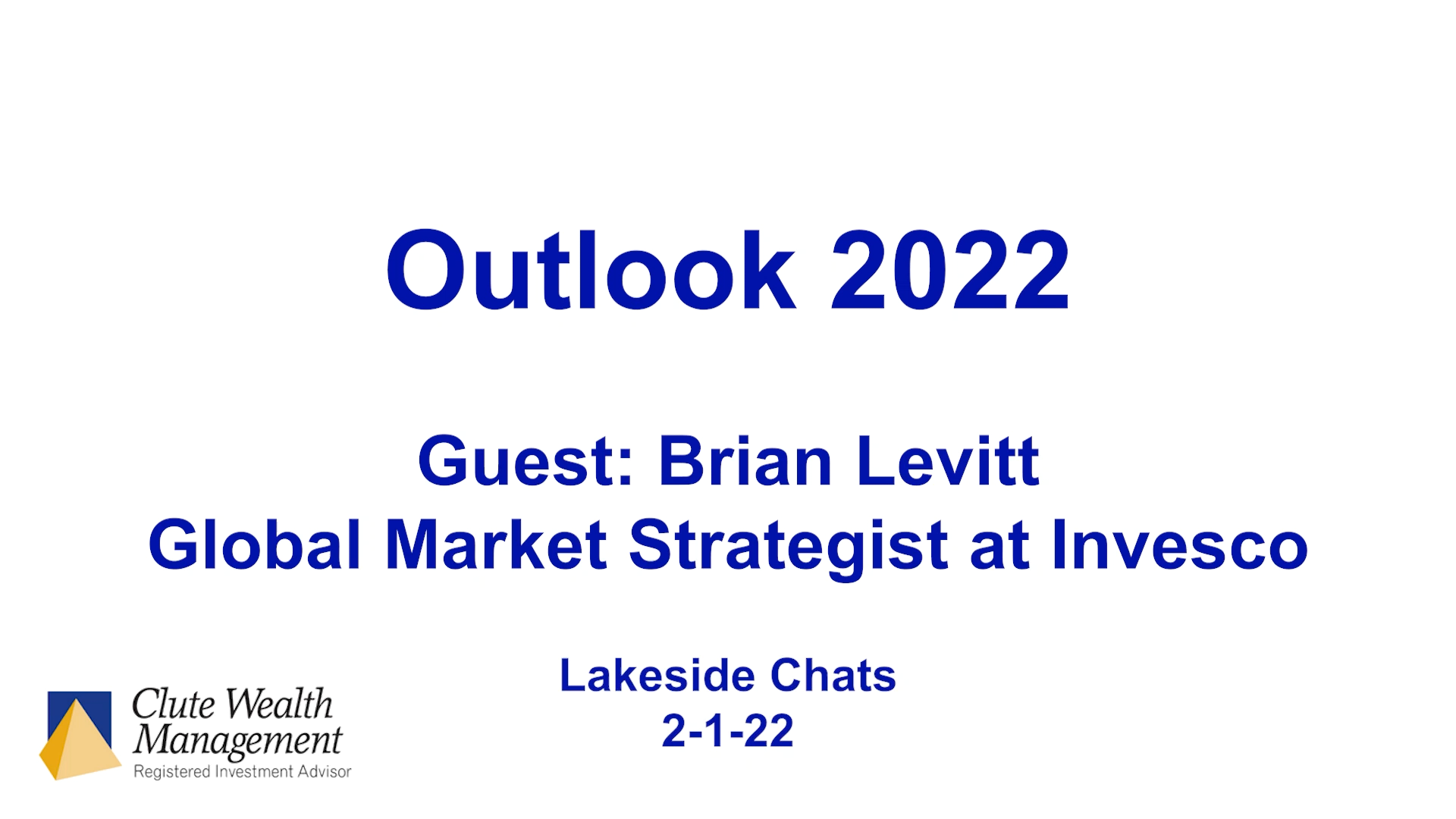 For our February Lakeside Chat, we were joined by guest host Brian Levitt from Invesco sharing their 2022 Outlook.
Brian is a Global Market Strategist, and is responsible for the development and communication of the firm's investment outlooks and insights. He earned a BA degree in economics from the University of Michigan and an MBA with honors in finance and international business from Fordham University. Brian has been quoted in the press, including Barron's, Financial Times, and The Wall Street Journal. He has appeared on CNBC, Bloomberg, and Yahoo! Finance.
Our Lakeside Chats were started in Spring 2020 to help us feel more connected. Think casual conversation about a wide range of topics. Imagine an online video version of a regular backyard (or front porch) get-together with friends and neighbors. For each Lakeside Chat, a different guest leads the conversation about their area of expertise, their passionate hobby.
You can see all of our past Lakeside Chat recordings in the "Videos" section of Money and You, or click here.