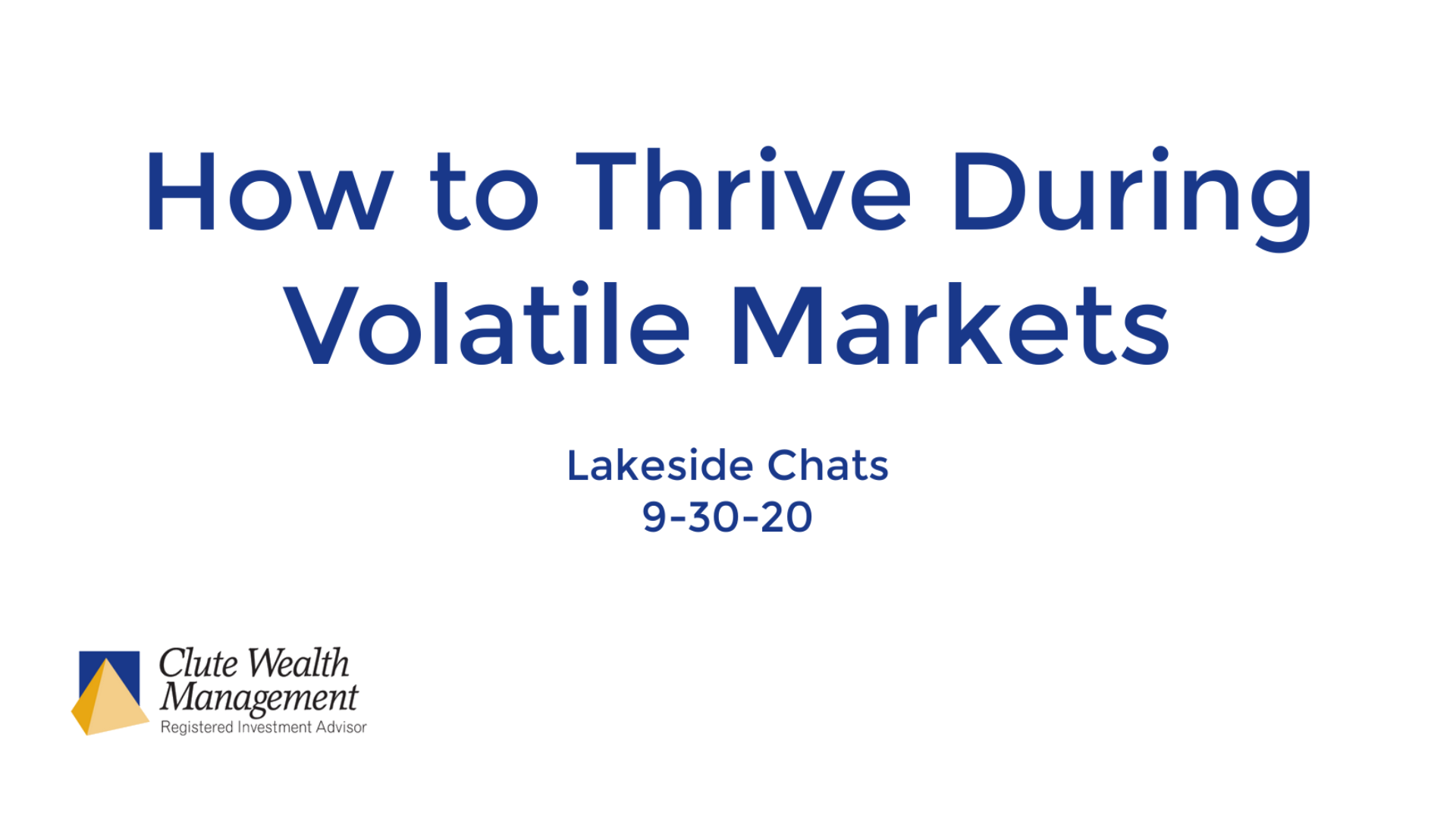 We discussed how to thrive during volatile markets to help you better understand what's happening and what the future could hold.
A comprehensive presentation on:
Why volatility happens and what history has shown us about volatile markets

How we as humans tend to respond to market volatility—and how we can train ourselves to respond
Building a strategy that takes into account all market environments
Our Lakeside Chats were started in Spring 2020 to help us feel more connected. Think casual conversation about a wide range of topics. Imagine an online video version of a regular backyard (or front porch) get-together with friends and neighbors. For each Lakeside Chat, a different guest leads the conversation about their area of expertise, their passionate hobby.