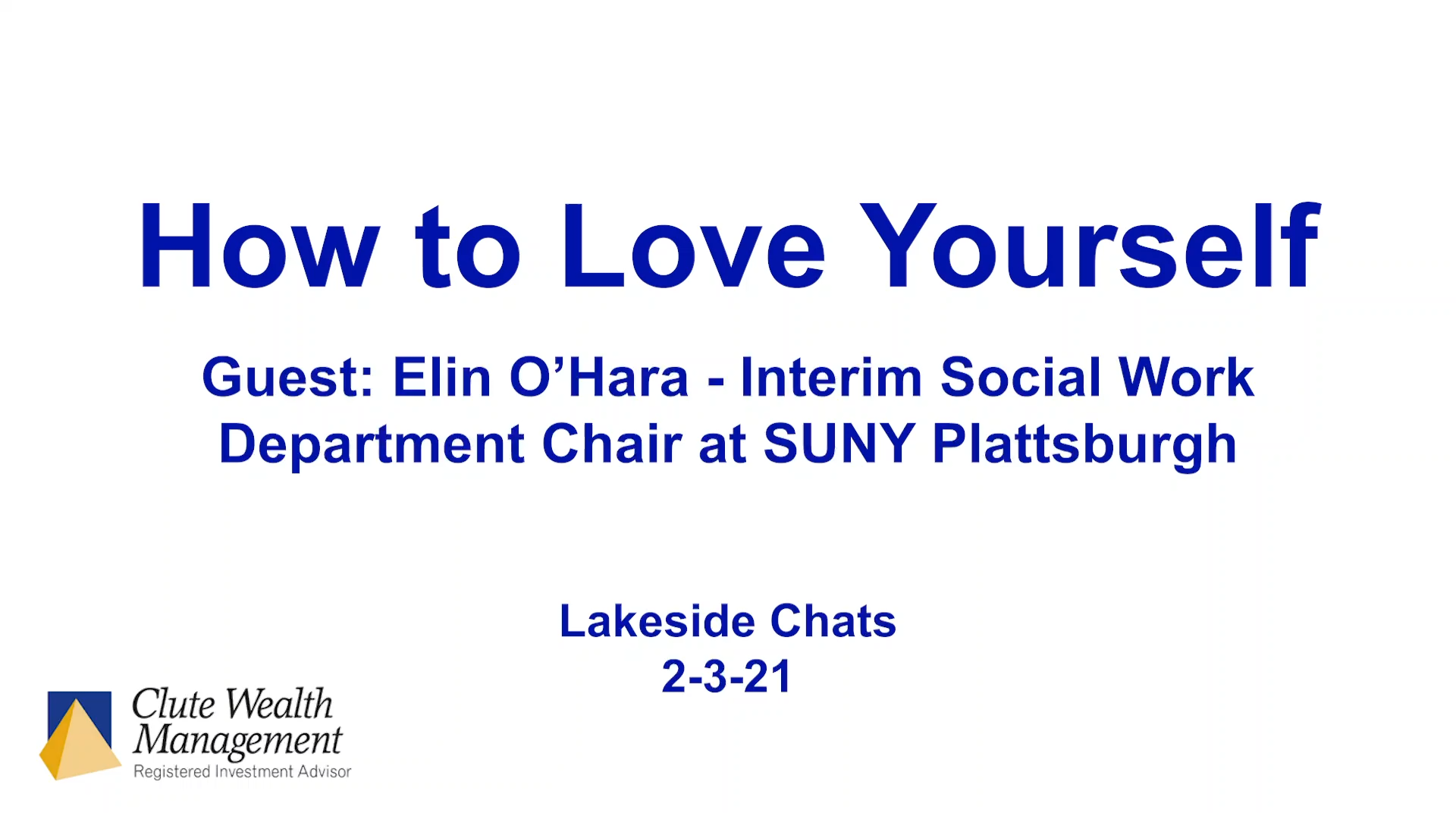 People are experiencing so many things over the last year: feelings of isolation, anxiety over something as simple as shopping in public, the frustration of trying to adopt new technology, the list goes on & on. We could all use a few tips on how to take better care of ourselves so we're better equipped to face whatever challenges come next.
That's why we thought we'd celebrate February – the month of love – by hearing from an expert and have them guide us on Self-Care/Love.
Our speaker is Elin O'Hara, the Interim Social Work Dept. Chair and an Associate Librarian at SUNY Plattsburgh. She is also an adjunct lecturer in the Clinical Mental Health Counseling, Social Work, and Human Development & Family Relations programs.
Elin holds a M.S. in Mental Health Counseling and a M.S. in Library Science. She received the SUNY Chancellor's Award for Excellence in Librarianship in 2015. She has presented extensively on topics including mindfulness practices, self-care, and the impact of anxiety on learning. She is the co-author of Information Literacy & Technology (5th ed.) and the book chapter "Reconsidering Reference for a Generation without Boundaries" in The Psychology of Librarianship.
Our Lakeside Chats were started in Spring 2020 to help us feel more connected. Think casual conversation about a wide range of topics. Imagine an online video version of a regular backyard (or front porch) get-together with friends and neighbors. For each Lakeside Chat, a different guest leads the conversation about their area of expertise, their passionate hobby.
You can see all of our past Lakeside Chat recordings in the "Videos" section of Money and You, or click here.