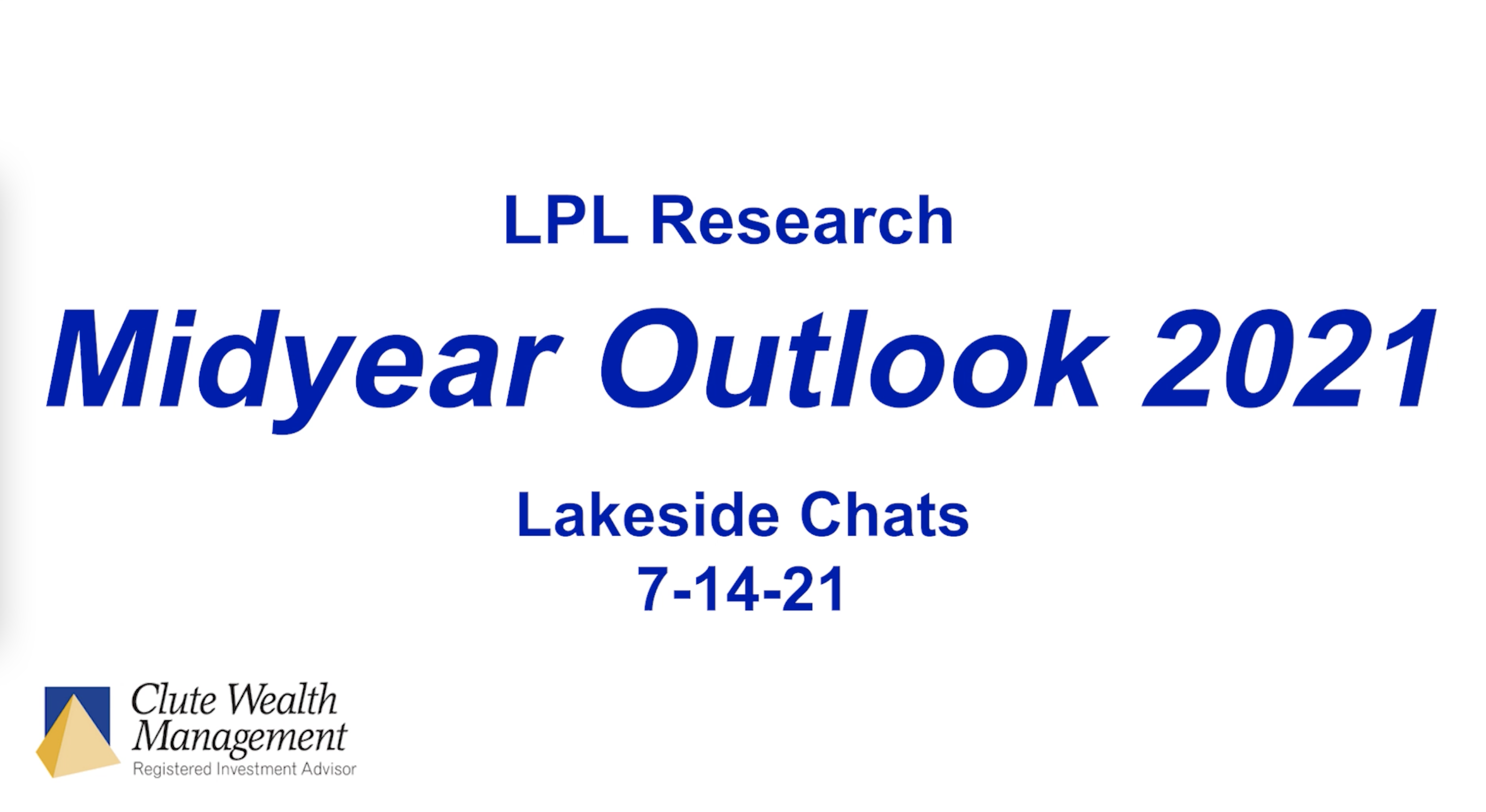 For our next Lakeside Chat, we're proudly presenting LPL Research Midyear Outlook 2021 with investment insights and market guidance for the rest of 2021. Adam walks through the Midyear Outlook 2021 publication for a comprehensive presentation on the markets and the global economy – and the opportunities and challenges that may lie ahead.If you want to download your own copy of the LPL Research Midyear Outlook 2021 or watch LPL's own video on the topics covered, you can find them on our website here.
Our Lakeside Chats were started in Spring 2020 to help us feel more connected. Think casual conversation about a wide range of topics. Imagine an online video version of a regular backyard (or front porch) get-together with friends and neighbors. For each Lakeside Chat, a different guest leads the conversation about their area of expertise, their passionate hobby.
You can see all of our past Lakeside Chat recordings in the "Videos" section of Money and You, or click here.